The Story of Ryan Patrick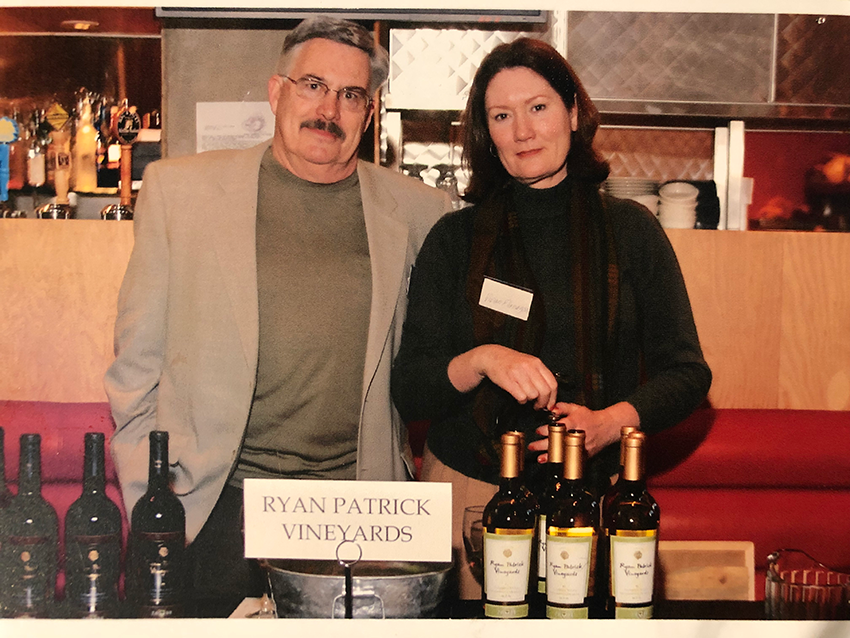 From its beginnings as a family winery named after its grape-growing family founders' two sons, to today's incarnation as a Columbia Valley AVA star with a Leavenworth landmark tasting room, Ryan Patrick will continue to make approachable wines with a serious edge. Intuitive winemaking is the art of letting the fruit speak for itself. It's minimalist intervention combined with consistency of style. That's the heart of the Ryan Patrick promise: artisanal winemaking where the grape is at the center. Many wineries use static recipes for their wines; instead, the winemaking team, headed by Kendall Mix, does daily fermentations with different yeast or temperatures to achieve a specific effect. Batch-tinkering approaches have resulted in varietals and blends that have justifiably become famous for how they out-perform their price point. Ryan Patrick is known for its Naked Chardonnay, Redhead Red and Rock Island Red labels.

The grape, managed carefully, is the heart of any great wine, and Ryan Patrick Wines 
showcase the vineyards and work with the nature of the grape. For example, if the grape is big, they make it big, and don't try to tone it down. Because every varietal excels in different terroir, Ryan Patrick Wines sources its wines from a variety of vineyards and AVAs, including Elephant Mountain Vineyard, Sagemoor Farms, Red Mountain AVA and Red Heaven Vineyard. This way, the winery can source the best grapes for, say, a ripe chardonnay, or the best Syrah grapes that need a warmer climate. Ryan Patrick Wines is known for approachable wines with a distinctive edge. Kendall Mix works with hand-selected growers with sustainable practices to choose grapes that fit the quality and style that customers have come to love.