Welcome to the Milbrandt Family Wines Blog
The place for news updates, food pairing, award-winning wine announcements, and so much more!
NEW RELEASE
Estates Cabernet Sauvignon 2020
Aromas of black cherry, dark roast coffee, and vanilla. Ripe dark fruit flavors follow, speckled with plentiful barrel accents. A lovely sense of acidity ties it all together into a rich, full mouthfeel.
Sourced from our Clifton Hill, Northridge, Purple, Sage, and Ravenscliff vineyards.
We suggest pairing the Estates Cabernet Sauvignon with a hearty charcuterie board.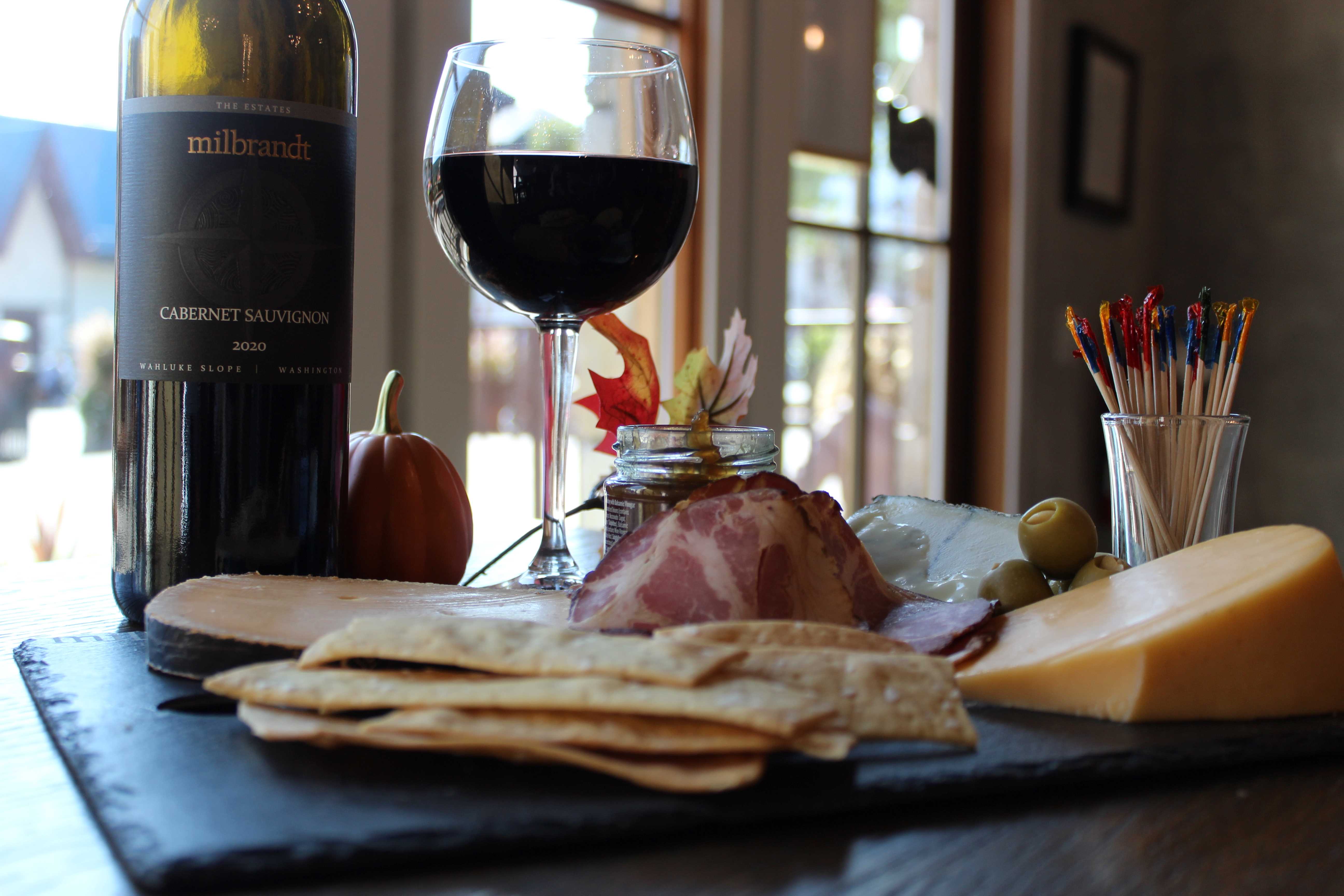 With exception to the wine, all charcuterie ingredients were sourced from The Cheesemonger's Shop.
Featured Wine
Estates Cabernet Sauvignon 2020

Oakwood Smoked Gouda | Cheeseland
This cheese is naturally smoked with real Oakwood chips using a cold smoke technique - no artificial ingredients, flavoring, or processing are used! It's creamy, smooth, mellow and lightly smoky. The smoky and creamy nature of the cheese brings out the oaky character of the Cabernet, while softening the intense tannins. A dreamy pairing.

Old Amsterdam | Westlan
A premium aged gouda cheese that pairs beautifully with the rich tannins and slight hint of fruit that our Cabernet displays on the palate.

Humbolt Fog | Cypress Grove
Paired with our Cabernet, the wine and cheese balance each other out perfectly creating a smooth and velvety mouthfeel, and an earthy flavor.

Uncured Smoked Pork Shoulder Buckboard Bacon | Salt Crafted Meat Co.

Garlic Stuffed Green Olives | Santa Barbara Olive Co.

Organic Sea Salt Mediterranean Baked Crackers | Firehook

Balsamic Caramelized Onion Chutney | Snowdonna Cheese Company
Happy Charcuterie Making!